The Elegance and Beauty of Stamped Concrete
Quality Designs | Sturdy Foundations | Longevity-Oriented
Concrete is a cost effective alternative to manufactured pavers and natural stone. Installation is quicker and the final product is long lasting and extremely durable. Stamped concrete can mimic natural materials in color and design and is therefore more economical.
Our selection of styles, colors and patterns are nearly limitless as well as their applications. From patios, pool decks and walkways to porches and driveways, we can design and install any custom combination of concrete and stonework. There are many reasons why homeowners, businesses and municipalities are choosing stamped concrete to enhance their landscapes and buildings. Patterned concrete is not only realistic, but also bears the permanent durability of concrete.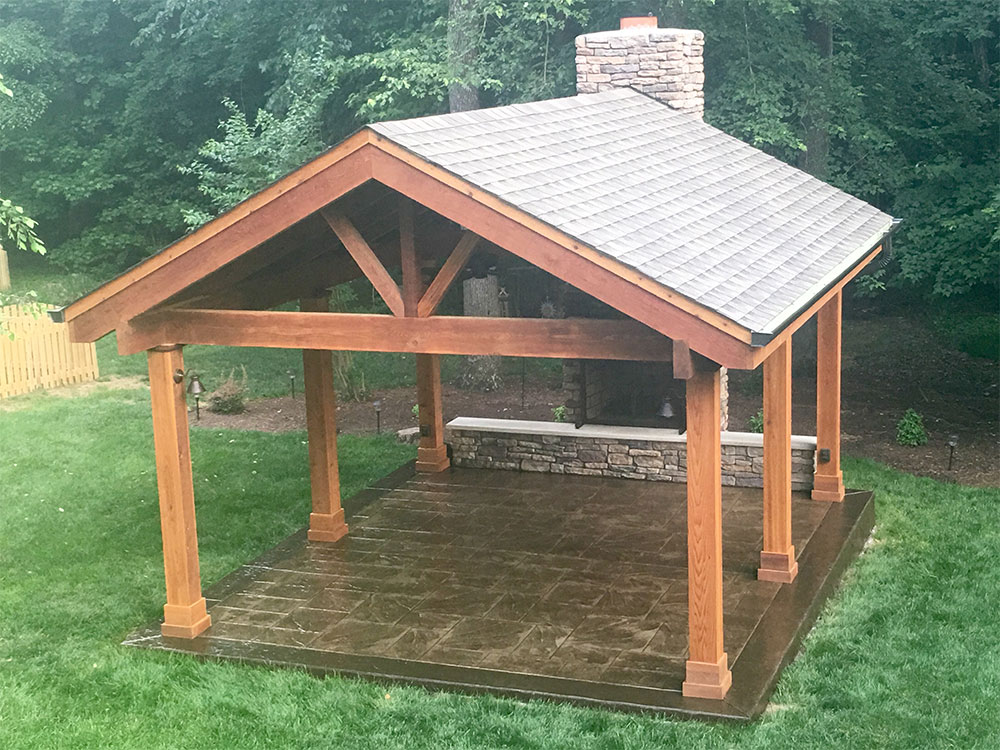 Versatile Yet Reliable!
Stamped concrete can make a dramatic impression and design flexibility is one of the biggest reasons for it's popularity. It can be shaped, textured and colored to achieve almost any look imaginable. It can compliment various architectures, provide traction on public walkways, and blend with nature in all types of landscapes.
A variety of stamped patterns are on the market today to add natural looking effects and dimensions to concrete surfaces. There are numerous manufacturers with their own line of designs, but two of our most commonly installed patterns are Ashler Slate and Flagstone.